KillSwitch Sims
A site for all my creations :)
Monday, January 7
My first pose pack is now downloadable!
Here's a preview, click picture to go to my simblr and download :)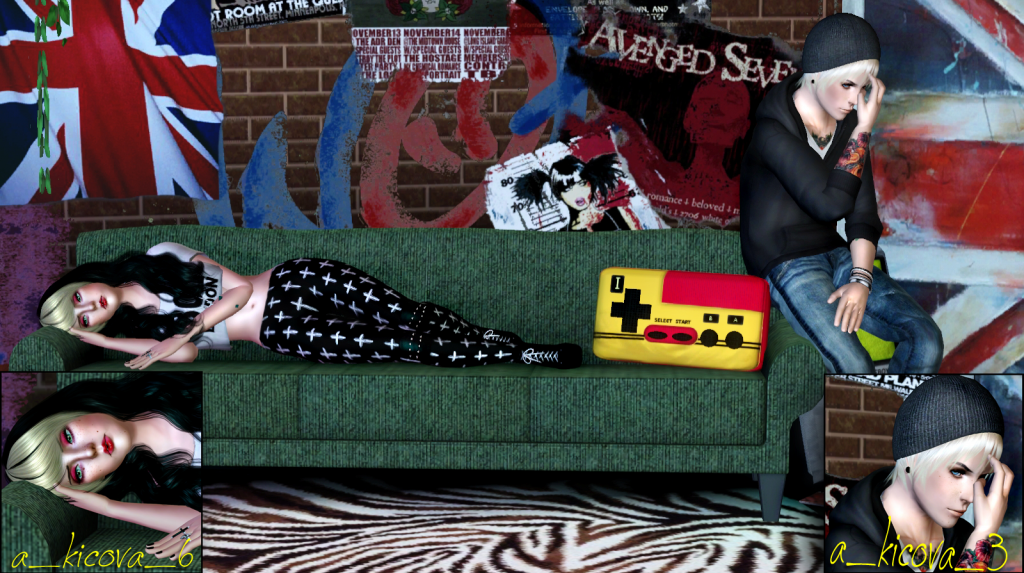 Sunday, December 16
This blog has finally been renovated! xD
If you take a look at the page tabs up there you'll notice it's completely changed:
The 'Downloads' page features links to all the sims I have posted on this blog, the 'Upcoming Uploads' page features photos of sims ready for me to make available and the 'Blog' page directly links to my seekingpoison blog.
Knowing me I'll be changing it again soon >3<
Make sure you check the upcoming uploads page often! If you see a sim you like don't be afraid to comment on that page and ask me to
get off my ass
upload it :)